In general, our professional development model consists of first implementing it within ISA before it is rolled out to clients. Technical trainings are facilitated by experienced dedicated professionals. We provide basic, intermediate, and advanced training in order to empower staff by providing rapid professional proficiency in record time. We ensure our trainings and even professional certifications. Moreover, we realize that technical training is not enough to make a good professional. Therefore, we integrate behavioural training based on in-house training courses.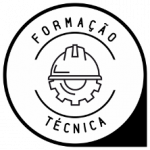 Technical Training
ISA is known for developing IT professionals with world-class quality. Our technical trainings prepare the candidate and using ISA's internal methodologies together with industry standards, to achieve high proficiency in record time, even if the candidate has no previous experience. Our trainers are certified and practical in their respective areas of expertise. Our rapid results training methodology was initially for internal use only, however, due to its demand, we have made it available to our major clients.
Below are the areas for our current technical training.
• Storage Administration (NetApp)
• Networking & Security
• Virtualization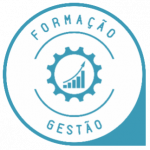 Management Training
To be competitive in the rapidly changing global economy, organisations must adopt appropriate management training to help prepare their operational management for greater effectiveness. Our management trainings are based on proven methodologies.
Below are the areas of our current management training.
Project Management
Quality Management (ISO 9001:2015)
Using a unique methodology, Versatile Leader training defines the various phases of an organisational life cycle and teaches leadership principles that are relevant to each phase. It uses common roles (architect, coach, soldier, diplomat, etc.) as metaphors to give participants easy-to-remember practical skills so they can handle the variety of leadership situations with great confidence.
We optimise this training to meet the needs of different levels of the organisation.
Versatile Leader
Versatile Leader – Manager
Versatile Leader – Executive